Softwash render cleaning offer cleaning in most of south Wales. Swansea, Llanelli, Port Talbot, Neath and all surrounding areas.  We use the safest and cleanest methods to clean your render and painted walls.
Forget pressure washing! The soft wash process is quick and very effective. Our walls were looking rather grubby after 20 years, but now they are back to their best. A fantastic service from Colin and a brilliant result. Can't recommend highly enough.
Enter your details for a free quote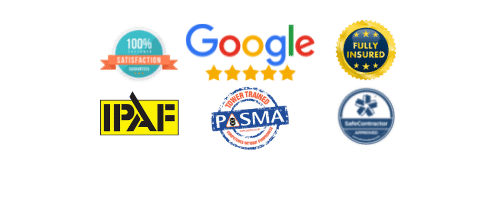 Algae, moss and bacteria Removal
Get a quote for your Render Cleaning
info@swansearendercleaning.com
Swansea Render Cleaning Projects
No Wall Too Big Or Too Small
Is this the first time you've considered getting your render or wall cleaned?
All those stains on the walls can actually get cleaned off with no need for pressure washers.  All the algae, bacteria and moss can
be cleaned
the walls using the softwash cleaning method.
Cleaning your render can have a big impact on the appearance of your property. It also reduces serious long term damage.  Over time the build up of algae, moss and bacteria and hold damp and can cause the render to crack and fall away.
Render Cleaning Projects Completed
Let Us Help You Clean that Render
We started render cleaning in 2013. We have perfected a safe and effective way to clean all rendered walls. Any wall can be clean, render, painted walls, pebbledash and brick.  Our softwash cleaning methods clean render wihtout the use of any pressure washers.
We have offices in Swansea and can offer quick and accurate quotes for your property, large or small.
Is render cleaning safe for my walls?
We use a softwash method of cleaning. This utilises chemicals that break down the algae and bacteria on the walls.  This method restores the walls and render without any risk of damage.
Can I not just use a pressure washer?
We wouldn't recommend it. A pressure washer can damage render by breaking up the wall. It can also force water into the render which can cause damp problems and lead to cracks.
Will my render be restored to look like new?
Most of the time yes, the render will come out looking like new.  The process is very effective in removing algae and bacteria.  If it has unmaintained for 10 or 20 years, the render may already cracking, it can be clean but it will look weathered.
How long will is stay clean for?
When cleaning the render all algaes, bacterias and mosses are killed.  This starts the wall fresh and protects it from rapid regrowth.  We would be confident to say that it will stay clean for another two years.  Some areas will grow back quicker though due to shade or overhanging tree branches.  We recommend that render cleaning part of a 2-3 year maintenance job.
What chemicals are used?
There are two main types of chemicals used when render cleaning.  A biocide such as a DDAC or BAC50. This is a biodegradable chemical that kills the algae and bacteria. But once broken down do not leave any dangerous chemicals.
Sodium Hypochlorite is an industrial bleach. It
is diluted
to a stength of about 2% and used with a surfactant. That helps bind the sodium hypchlorite to the algae or bacteria.
Both chemicals have there risks to plants and aqautics, but when used
correctly
the risks
are managed
. They are then
perfectly
safe and very effective.
"Forget pressure washing! The soft wash process is quick and very effective. Our walls were looking rather grubby after 20 years, but now they are back to their best. A fantastic service from Colin and a brilliant result. Can't recommend highly enough."
"Can't believe how well the render clean turned out. Our neighbours had theirs done and now ours looks amazing too. We highly recommend AWC for any render clean. Top class professionals that know their stuff."
"Great Service. Turned up when no one else bothered. Had our render cleaned and it looks like new"